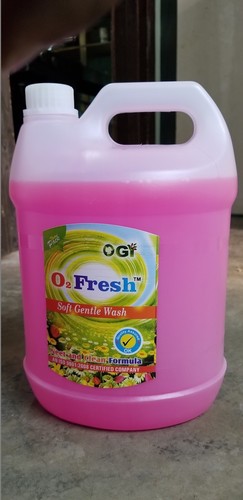 Product Description
Eco-Friendly Liquid Soap
We are introducing the premium quality Eco Friendly Liquid Soap to our patrons. It aids in cleaning hands by removing dirt, soil, microorganisms and other impurities. This liquid soap assists in preventing the spreading of infections and various diseases that can be caused due to uncleansed hands. It has a pleasing smell that helps in improving the mood of a person and also relaxes their stress nerves. It can be kept in small bottles owing to which can easily be carried while going for picnics, trekking and other outings. The Eco Friendly Liquid Soap is widely utilized in homes, schools, hospitals, offices and several other similar places.
Triple Action, Hand, Object and Eco Friendly Ph Balance Formula
Available in 500ml, 1 Ltr and 5Ltr
Master Packing 1x24x500ml, 1x16x1Ltr, 1x4x5Ltr.