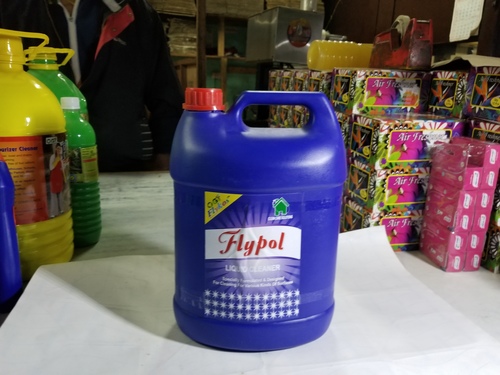 Product Description
Flypol
Available in 5 liter packaging, our offered Flypol is extensively utilized for cleaning washrooms and urinals. It act as a disinfectant and removes bad odor, germs and stains effectively. The product is highly appreciated in the market for its efficient cleaning ability as properly clean even the stubborn stains. It is used in domestic as well as commercial sectors. This is packed in blue color plastic bottle with a handle on top that helps in its easier holding as well as carrying from one place to another. The Flypol offers a safe utilization and should be kept away from children.
No acid, clean formula
Suitable for the normal cleaning
Available in 5 Ltr
Master Packing: 1x4x5 Ltr.