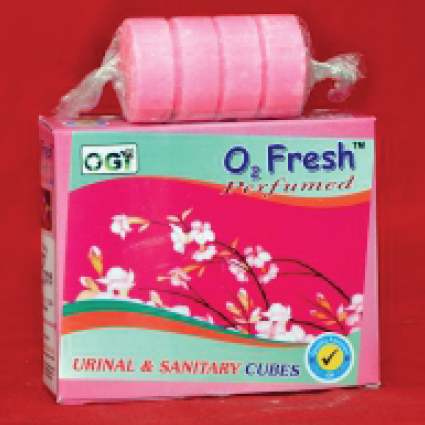 Product Description
Premium Urinal Cubes
By manufacturing and supplying Premium Urinal Cubes, we have attained immense goodwill in the market. It is used in washrooms to maintain cleanliness as well as protecting people from various infections. The cube is kept above the urinal drain after packing it in a trap to allow its uniform dissolving in the drain water. It also provides a soothing fragrance that give a sense of relief to the user. The Premium Urinal Cubes is utilized in homes, hospitals, cafes, offices, public washrooms and many other places. It is easily soluble in water and is known for its effective working.
Round shape, Economic Pack

Available in customized fragrance
Available in 1x300gms
Master Packing: 1x72x300gms.